Are you working too hard for your business?
By Kerrie Hoffman
Simple questions to determine if you're working too hard for your business:
Do you find yourself caught up in the day to day tasks of running your business?
Would you pay someone your hourly rate to do all those day-to-day tasks?
Do you ever wonder how some business owners run several businesses simultaneously?
We will explore how to: Make the shift from working "in" your business to working "on" your business and rediscover the passion for why you originally started your business. Ignite your growth engine, empower your staff (or bots), and discover a whole new set of free time.
During our time together, you will learn:
• The three roles of the business owner
• Where to spend the majority of your time to grow your business
• How to exit the trap of getting caught up in the day to day tasks of running your business
If you are interested in refueling your passion for your business, then join us and learn how to grow your business while reducing your stress.
MEET OUR "Working too hard" EXPERT KERRIE HOFFMAN: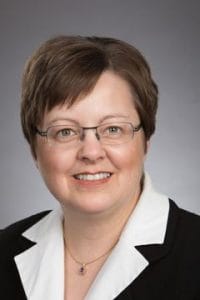 I am passionate about coaching others to reach beyond their potential in both business and life. I believe the world is about abundance, not scarcity, and people just need to understand how to tap into it.
Certified Business Coach, Digital Advisor, and Speaker Kerrie Hoffman specializes in business growth and digital transformation. Kerrie introduces clients to tools, techniques and the necessary framework to drive personal and business growth. Kerrie has experience in multiple Industries where she's worked a variety of roles including CIO, Operations, Supply Chain, and Sales. Kerrie is currently the owner of FocalPoint Business Coaching, a Hoffman Advantage LLC Company. Her previous employers include Aurora Health Care, Johnson & Johnson, and Johnson Controls. Kerrie is active in the community as a Board member for the Girl Scouts of Wisconsin South East, Co-Chair of IT United, a United Way Affinity Group and previous Board member for United Way of Greater Milwaukee and Waukesha Counties.
Kerrie Hoffman's Contact Information:
www.kerriehoffman.focalpointcoaching.com
khoffman (at) focalpointcoaching (dot) com
262-290-0650
***Come Join Us!***
RSVP at:  https://www.meetup.com/wisconsin-business-owners/events/253425429/  Click on the "I'm going box" to register now.   You"ll reserve your seat to network with other business owners who are authentic relationship builders. Bring plenty of business cards and brochures to share!
***ITINERARY Friday, August 31, 2018***
11 AM – MEET & GREET – OPEN NETWORKING
This is the start of the Lunch & Learn…early arrival allows more open-networking time.
12:00 (Noon) – All-You-Can-Eat Buffet & Salad Bar!
Network with great Business Owners and build strong relationships at your table while Lunching
12:30 to 12:37 – Break
12:37 – Keith's Minute
12:40 – Speaker Introduction
12:45 – Speaker Presentation: Kerrie Hoffman
1:15 – Prize Drawings
1:25 – End… or stick around to build relationships!
SPONSORS

Jennifer at https://www.MainStreetFraming.com in Lannon – Frame Your Awesomeness!
Gail Yaeger, Chief Flight Attendant at https://www.DoveCelebration.com
Gerard I. "Jerry" Schritz, Phone and Public Address Design, Sales, Installation & Repair at https://www.intelegist.com/
Nate Klein, Patriot Lawn Care & Landscaping services
https://www.patriotlcl.com
And get your barbeque on with Ben Houle of https://www.ButchersCatering.com
Whatever your Promotional Needs – Free Style Graphics has you covered!
Shop 1,000s of ideas at https://www.FSGpromo.com
Last, and NOT least:  Jamie Shibley helps you show your gratitude with class!
Check out some of her offerings at http://www.theCardcierge.com
—-Thank you sponsors!—-
Check out our Wisconsin Business Owners ORGANIZERS
RSVP now!  https://www.meetup.com/wisconsin-business-owners/events/253425429/
And check out this post for your own (#Free) Member Profile
Regards,
Keith Klein
Organizer, Wisconsin Business Owners
https://www.WisOwners.com
Owner, OnYourMark, LLC
https://www.OnYourMark.com
Author of WebForging
https://www.WebForging.com
Network Director, u.s. referrals
https://www.usReferrals.net