Brilliant Breakthroughs, Inc.
Helping Business Leaders To Simplify Success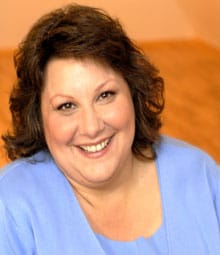 Maggie Mongan, Master Business Coach
Acknowledged as an Industry Expert in Leadership and Business Performance, Maggie and Brilliant Breakthroughs assist Business Owners and Business Leaders to simplify success. Since 1996, she has been serving Business Leaders by helping them improve their profit margins – in one fashion or another: recruiting, strategizing, leading, marketing, training, coaching, managing, etc.
Rescuing entrepreneurs from the business they've created can become a full-time job, but someone has to hold the lantern high for the path to be seen.
Brilliant Breakthroughs, Inc. works with Business Owners and Business Leaders who are ready to create and actualize simplistic ways to make prosperity occur in the most peaceful manner while honoring people.
Brilliant Breakthroughs, Inc. Business Tenets:
Every business can be profitable and

conscientious

.

Simplicity is the key to success.




Everyone wants to do a good job, is valuable, and unique – honor and utilize their skills and capabilities.

Authentic servant leadership is kingpin to growth.

Peace-filled productivity does make a business/organization prosperous.

Profit and success are not dirty words.

Harmonizing work and personal life is attainable.
Brilliant Breakthroughs, Inc. supports good business through Business Leader and Business Owner Coaching or Advisement. Additionally, Maggie is a published author (International Journal of Arts and Sciences) and tenured blogger who wisdom-shares three times a week in the Brilliant Breakthroughs Blog on everything from leadership, management, professional develop, lessons from nature, to success. The blog is like getting a free business coaching session from a Master Business Coach.
Maggie also helps businesses understand the value simplicity can offer. With her light-heartedness and unorthodox approach, Maggie helps clients see things with a "fresh perspective" and co-create strategies which are practical and tactical to realize change in a gentle and multi-potent fashion for their business. Ultimately, impacting both top-line and bottom-lines to assure profitability in a simplified manner to support peace-filled prosperity. One clients states, "Maggie is a master at the art and science of conducting business".
If you are ready for a change in your business success, Brilliant Breakthroughs, Inc. may be able to assist you in becoming a Brilliant Business Leader in a very simplified fashion!
"Don't be an agent for change; be the agent OF change." ~Maggie Mongan
If you are ready for YOUR No-cost Consultation to Simplify YOUR Business Success,
call Maggie at 262 * 716-7750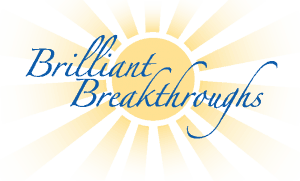 Maggie Mongan, Brilliant CEO & Founder
Brilliant Breakthroughs, Inc.
Waterford, WI, USA
Direct Dial: (262) 716-7750
LinkedIn: Maggie Mongan