Wisconsin Business Owners

***FREE*** Member Profile
Add Your Complete Contact Info to Your FREE Member Profile, including:
Phone
Mobile
Web Address
Social Links
Email (hidden from scrapers)
Your Photo (need a great one? Visit www.StacyKaat.com!)
Your Logo
Your Ideal Prospect
Your Products &/Or Services
Your Location
Your Video
Get "Featured" Points for Participating!
We enjoy 1,000 visitors a month and plan to double (or triple!) visitors soon!
Enjoy private messaging with other Wisconsin Business Owners!
Auto-Save!  You don't have to get it all done, all at once.  Add/edit/update anytime!
[button link="https://koi-3QNDWJCXZU.marketingautomation.services/net/m?md=fn1n1y2FAYHZxm0tjp3OXmIVh0Q%2B8XKy" type="big"] Click Here for Your FREE Profile Page[/button]
The image below is the WisOwners.com member profile of Keith Klein.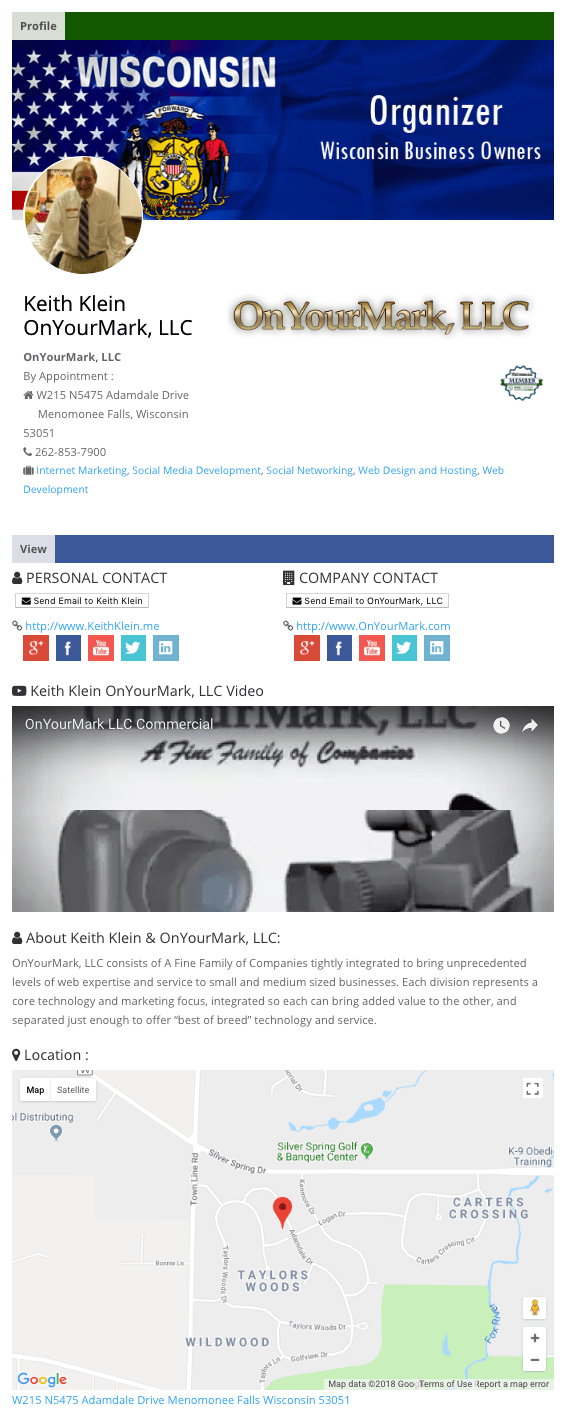 ABOUT US
We're Wisconsin Business Owners interested in building relationships and learning in a professional, yet personable, environment.  We develop meaningful business relationships over time.