Why a Wellness Speakers Jam?
• Wellness Speakers educate you even more as an adjunct to our two Wellness Fairs each year
• Great opportunity for speakers to be in a room full of people eager to learn
• Will decide who the five speakers will be at the next Wellness Fair
• Form new relationships with local wellness enthusiasts
• Sharpen your knowledge on various wellness practices
• Meet experts and industry influencers face-to-face
• Learn new tips and tactics to improve wellness
• Pick up the energy of like minded individuals
• Learning in a new environment
• Networking opportunities
What to Expect!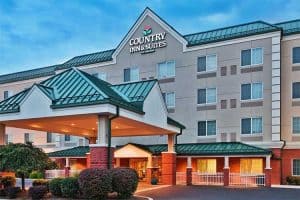 • Twenty speakers will have 3 minutes each to "wow" the audience.
• Chosen by a Panel of Super Fans, the five elected speakers will present at The Wellness Fair.
• Food will not be provided and the venue does not allow carry-ins. Water will be provided.
• It will be streamed live in our Facebook Group for those who can't attend.
• The hotel lobby has wi-fi for those who show up after we meet capacity.
Who is Speaking?
• The twenty speakers are all accepted vendors at our next Wellness Fair.
Wellness Speakers Pricing from Free to VIP!
VIP – $50
• Check in before 6:45 PM to guarantee seat
• Reserved seating in front
• Sit directly behind speakers
• Check-In early to secure entry on the day of the conference
Guaranteed Seat – $25
• Check in before 6:45 PM to guarantee seat
• Guaranteed a chair to sit in
• Stress free to attend knowing you'll get in
• Affordable
General Admission (Pay As You Wish)               


• Check in after 6:45 PM
• Sit in the seats which aren't taken
• Standing room until room capacity is met
• Not guaranteed entry – once room is at capacity, doors close.
Please RSVP on The Wellness Fair's website today!

WISCONSIN BUSINESS OWNERS is pleased to promote The Wellness Fair – headed by Lucas Robak, one of our own!
MEET our Wisconsin Business Owners
SPONSORS & ORGANIZERS:
Lucas J. Robak of Skillset Life Coaching, LLC
http://www.LucasRobak.com
and https://www.TheWellnessFair.org 
Earl Smith, Consultant / Legal Shield
Stacy Kaat of Stacy Kaat Photography
She makes YOU look like a million!
Mark Mullarky of Mullarky Business Systems! From 1-50 PCs, Mark is your man for Computers and Computer Networks. Learn more at https://www.MBSWI.com
Maggie Mongan of Brilliant Breakthroughs, Inc. Rocks!
Check out over 800 blog posts to simplify your business's
profitability at https://www.BrilliantBreakthroughs.com
Ron Chandler of Summit Investment Management, Ltd.
http://www.suminvest.com
Jennifer at https://www.MainStreetFraming.com in Lannon – Frame Your Awesomeness!
—-Thank you to our sponsors and organizers!—-
Regards,
Keith Klein
Organizer, Wisconsin Business Owners
Owner, OnYourMark, LLC
https://www.OnYourMark.com
Author, WebForging, A Practical Guide to the Art of Forging Your Web Presence
https://WebForging.com
Please RSVP on The Wellness Fair's website today!