Unlocking the Potential Within Your Business
By Mike Raber
Realize your business potentail.
How would your business perform if you were averaging 5 or more new referrals each week?
What if you could have a steady stream of highly qualified new leads or prospects? This would make your business's performance more consistent and predictable.
Is it possible to turn networking into a valuable part of your business rather than just a way to collect business cards and meet new people or land the occasional new client/customer? Yes!
How would you feel if you could develop a predictable system to consistently grow your business to have a greater value as an enterprise – making your business a true asset rather than just a job? It is possible and doesn't have to be complicated.
During our time together, you will:
– Discover how to mine the gold that's already in your database
– Learn the 5 key steps every business owner and networker must know
– Review a case study of how an entrepreneur sold a business that was built 100% through referrals
If you are interested in improving the quantity AND quality of referrals you receive, then join us and learn how to design a business that will empower you to live the life you deserve.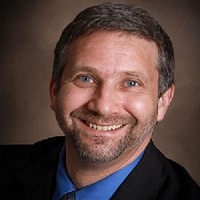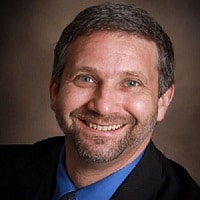 MEET OUR EXPERT ON POTENTIAL:
MIKE RABER
Mike is a business and wealth coach, #1 bestselling author, and speaker. He has spent the last 35 years working in, starting, building and managing various businesses. He has a wide range of experience in business, real estate, and financial education. He has worked with many professionals and small business owners helping them grow their businesses, while continuing to serve their clients at a deep level.
Mike is very passionate about helping small business owners design a business and financial foundation develop to help them reach financial independence, and determine what's truly important to them, empowering them to live their life with a purpose.
CONTACT INFORMATION:
Mike Raber
http://www.microbizcorp.net
mraber (at) wi (dot) rr (dot) com
Direct Dial: 414-559-7535
*Come Join Us! Click on the "I'm going" button to start your registration now.
RSVP to improve the achievement of your potential at
https://www.meetup.com/wisconsin-business-owners/events/249752832/
You will be able to reserve your seat to network with other authentic relationship builders. Bring plenty of business cards and brochures to share!
***ITINERARY Friday, April 27, 2018***
9:30 Registration
Help yourself to the coffee and danish bar and enjoy networking!
10:00 – INTERACTIVE WORKSHOP (we will start promptly)
11:00 – OPEN NETWORKING FOR 1 FULL HOUR after this special morning session and before our Lunch & Learn
***SPEECHES MAY BE VIDEOTAPED or PHOTOGRAPHED***
Your attendance at Wisconsin Business Owners means you may be shown on tape…and you're okay with that!
Please contact Keith or Maggie with suggestions or questions.
Join us – Click the "I'm Going" button at
Separate RSVP for our Lunch & Learn
7 NEW STRATEGIES FOR RELATIONSHIP BUILDING IN THE ATTENTION AGE
by Jamie Shibley
https://www.meetup.com/wisconsin-business-owners/events/249538877/
MEET OUR SPONSORS & ORGANIZERS:
Ron Chandler of Summit Investment Management, Ltd.
http://www.suminvest.com
Earl Smith ( https://www.linkedin.com/in/earl-smith-64586641 ), Consultant / Legal Shield
Stacy Kaat of Stacy Kaat Photography ( http://www.StacyKaat.com )
She makes YOU look like a million!
Mark Mullarky of Mullarky Business Systems! From 1-50 PCs, Mark is your man for Computers and Computer Networks. Learn more at http://www.MBSWI.com
Maggie Mongan of Brilliant Breakthroughs, Inc. Rocks!
Check out over 900 blog posts to simplify your business success
https://www.BrilliantBreakthroughs.com
Tamara Burkett of Tamara Burkett
Learn how to build lasting business relationships
https://www.TamaraBurkett.com
— Thank you Organizers! —
Jamie at http://www.TheCardcierge.com ~ offers busy professionals a convenient greeting card service to make sure they are prepared for every special occasion.
Jennifer at http://www.MainStreetFraming.com in Lannon – Frame Your Awesomeness!
Gail Yaeger, Chief Flight Attendant at https://www.DoveCelebration.com
Gerard I. "Jerry" Schritz, Phone and Public Address Design, Sales, Installation & Repair at https://www.Intelegist.com (https://www.intelegist.com/)
Nathan Klein is a great source for Lawn Care & Landscaping services
Find him at http://www.PatriotLCL.com
And get your barbeque on with Ben Houle of http://www.ButchersCatering.com !
—-Thank you sponsors!—-
Regards,
Keith Klein
Organizer, Wisconsin Business Owners
http://www.WisOwners.com
Owner, OnYourMark, LLC
http://www.OnYourMark.com
Google Phone: 262-820-8201
Author of WebForging, A Practical Guide to the Art of Forging Your Web Presence
http://WebForging.com This 242-page guide is written in non-geek speak especially for small business owners. Copies are available for $20 if Keith signs yours at the event!
p.s.: Link up with us on LinkedIn ~
https://www.linkedin.com/groups?home=&gid=1795298
Find and follow (and re-tweet) us @WisOwners at Twitter (https://www.Twitter.com/WisOwners)!
Like us on Facebook at
https://www.facebook.com/Wisconsin-Business-Owners-170246793991/
Add us to your Circles at Google Plus:
https://plus.google.com/+Wisowners-meetup/
*Come Join Us! Click on the "I'm going" button to start your registration now.
RSVP to improve the achievement of your potential at
https://www.meetup.com/wisconsin-business-owners/events/249752832/