Welcome to Speed Networking 2020!
Wisconsin Business Owners provides us all with the opportunity to talk with everyone!
FAST-PITCH SPEED NETWORKING 2020 TO START YOUR YEAR OFF RIGHT!
Practice your "elevator speech" because you'll want to have time to share, and to listen, to 30-second commercials…as many as 20++…at this event! Practice listening, too…so you can hit that pitch out of the park!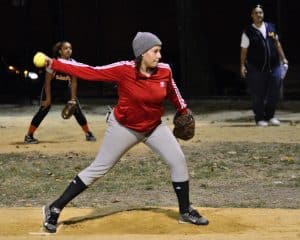 We'll be starting promptly at 9:15, so get there early to register and to enjoy the coffee (and Danish and Juice and Water) bar.
9AM Confirmation of online registration and organizing attendees into groups.
Attendees will be in Group A or B.
Group A will be on one side of the tables. Group B on the other.
Starting at 9:15am, you'll have just over 4 minutes to:
A) Give your 30-second commercial
B) Give your 30-second commercial
A) Ask questions
B) Answer questions and ask your own
A) Answer Questions
A+B) Decide if you'd like to pursue a deeper one-on-one another time (or perhaps sit together if / when you stay for our Lunch & Learn).
All the "A" people get up, move one chair to the right, and we start again!
We're hoping to get each of us together with as many as 20+ other people for a great, personal exchange of ideas and info in two hours, plus networking time before and for an hour after the Event!
***Come Join Us!***
Click on the "I'm going" button to start your registration now.
You will be able to network with other authentic relationship builders. Bring plenty of business cards and brochures to share!
***ITINERARY Friday, January 31, 2020***
9am – MEET AND GREET/Confirm and Organize Groups
9:15 Speed-networking begins!
11:00 – ENDS
BUT STICK AROUND! OPEN NETWORKING FOR ANOTHER FULL HOUR BEFORE OUR NEXT EVENT – OUR LUNCH & LEARN, FEATURING A DYNAMIC DUO OF SPEAKERS
***YOU MAY BE VIDEOTAPED or PHOTOGRAPHED AT OUR EVENTS***
Your attendance at Wisconsin Business Owners means you may be shown on tape…and you're okay with that!
Please contact Keith or Maggie ("Contact the Organizers" button) with suggestions or questions, anytime.
MEET OUR ORGANIZERS & SPONSORS:
Thanks to our Organizers & Sponsors:
Tamara Burkett https://www.wisowners.com/members/tamara-burkett-selassie-enterprise/
Ron Chandler https://www.wisowners.com/members/ron-chandler-summit-investment-management-ltd/
Maggie Mongan https://www.WisOwners.com/members/maggie-mongan-brilliant-breakthroughs-inc/
Mark Mullarky https://www.wisowners.com/members/mark-mullarky-mullarky-business-systems/
Mike Raber https://www.wisowners.com/members/mike-raber-micro-business-corporation/
Sponsors:
Jamie Shibley https://www.wisowners.com/members/jamie-shibley-the-expressory/
Dave Walter https://www.wisowners.com/members/dave-walter-tite-spot-welders-inc/
Jennifer Bartelt https://www.MainStreetFraming.com
***SPEECHES MAY BE VIDEOTAPED or PHOTOGRAPHED***
Your attendance means you accept being shown on tape +/or in photos.
Regards,
Keith Klein
Owner, OnYourMark, LLC
https://www.OnYourMark.com
Organizer, Wisconsin Business Owners
https://www.WisOwners.com < Register & Create Your Free Profile today
Author, WebForging,
A Practical Guide to the Art of Forging Your Web Presence
Phone: 262-853-7900
keith@OnYourMark.com