Simple Podcasting
Great Lunch & Learn last Friday on super simple podcasting!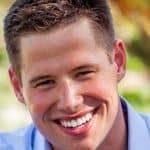 Jake Nawrocki dealt an extra-fine, simple podcasting presentation we all enjoyed!
Great to share this video with you from Friday's Lunch & Learn
Super audience, great venue, outstanding food, warm and welcoming waitstaff and a terrific presenter …. in other words, just another Wisconsin Business Owners Lunch & Learn!  Join us!
Register (FREE) at https://www.meetup.com/wisconsin-business-owners/
Regards,
Keith Klein
Organizer, Wisconsin Business Owners
Owner, OnYourMark, LLC
http://www.OnYourMark.com
Google Phone: 262-820-8201
Author of WebForging, A Practical Guide to the Art of Forging Your Web Presence
http://WebForging.com  This 242 page guide is written in non-geek speak especially for small business owners. Copies are available for $20 if Keith signs yours at the event!
Link up with us on LinkedIn ~
https://www.linkedin.com/groups?home=&gid=1795298
Our focus moving forward is to extend the value of the enhanced relationships engendered in our Wisconsin Business Owners Group, in person and online. Extend the value of your deepening relationships at our LinkedIn Wisconsin Business Owners Group.
Find and follow (and re-tweet) us @WisOwners at Twitter!
Like us on Facebook at
https://www.facebook.com/Wisconsin-Business-Owners-170246793991/
Add us to your Circles at Google Plus:
https://plus.google.com/+Wisowners-meetup/