Yours truly had a great conversation with Richard Thieme yesterday.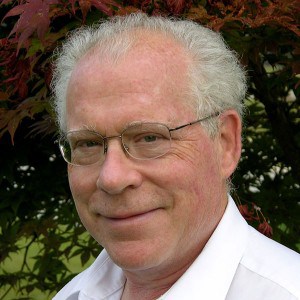 Richard is coming back to address Wisconsin Business Owners!  Tentatively scheduled for Friday, October 28, 2016.
I'm posting this now simply because every reading and thinking person in Wisconsin should consider not only seeing Thieme at our Wisconsin Business Owners Lunch & Learn… I strongly recommend checking out some of his work!
Don't forgive me if I sound like a Fanboy, because I am.  We have a gifted writer, speaker and thinker in our midst.
In preparation for talking with Thieme, I looked at a few of his books at Amazon.  Mind Games blew me away!  Thieme enjoys six reviews there – each of them at 5 of 5 stars.  The reviews alone are worth reading!  I've got the book and will have it signed at Wisconsin Business Owners!  Here's a bit of what you'll find:
Richard Thieme From Amazon's  "About the Author"
Richard Thieme has used his skills as a writer and speaker for many years. Born in Chicago, Illinois, Richard taught literature and writing at the University of Illinois, was an Episcopal priest for sixteen years, and has since 1993 traveled the world as a professional speaker, enlightening audiences from Berlin to Brisbane, Amsterdam to Auckland, on the impacts of various technologies on human identity, spirituality/religion, and security and intelligence.
He also speaks about creativity, reinventing ourselves, and biohacking, the porting of hacking skills to biotechnology. His landmark talk, "UFOlogy 101," illuminates a much-maligned domain. His pre-blog column, "Islands in the Clickstream," was distributed to thousands of subscribers in sixty countries before collection as a book by Syngress, a division of Elsevier. His work has been taught at universities in Europe, Australia, Canada, and the United States. He lives with his wife, Shirley, in Fox Point, Wisconsin and can be reached at www.thiemeworks.com.
A search for Richard Thieme brought many interesting items, including:
How U.S. government spun the UFO tale
Fox Point writer contributes to book that lays out official obfuscation
By Jackie Loohauis-Bennett of the Journal Sentinel  Nov. 28, 2012
After finding his Op/Ed on the book, UFOs and Government, I found more.  Check out Thieme's site at www.ThiemeWorks.com for a TON of insights, including all of these Op/Ed pieces published in the Milwaukee Journal Sentinel:  http://www.thiemeworks.com/category/op-eds-and-milwaukee-life/
 One of our next Posts will give you more info about Richard Thieme's next appearance at Wisconsin Business Owners.