NOTE:  Poor management and blah food quickly ended our partnership with this venue.
Beginning with our morning session and our Lunch and Learn on September 27, we'll be enjoying a new venue for Wisconsin Business Owners meetups: the Thunder Bay Grille.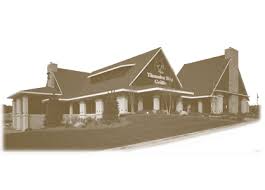 N14 W24130 Tower Place
Pewaukee, WI 53072
262.523.4244
We'll normally be using the Anglers room, a private room with seating for sixty.  Another room is available with seating for 120 if needed.
The food is great, and our menus will be similar to the all-you-can eat buffets we've enjoyed for over fifteen years at the Best Western Midway.  Our new venue is a few exits west on I-94, then turn right (north) on Pewaukee Road, and then left at the first stop light, Tower Place.  Click for Directions.
Our morning workshop (with coffee bar) and Lunch & Learn pricing remains the same.
We're very impressed with the relaxed, yet professional environment, and with the staff's eagerness to please.  If you're looking for a place for your event, we recommend you contact Laura Michel at 262-523-4244 to learn more.
We'll be announcing our Friday, September 27th events shortly.
You may want to set aside October time for Wisconsin Business Owners events at Thunder Bay Grille on the following dates as well:
Friday, October 25th  Double Header
Friday, December 6th  (We combine the last Friday of November and December into the first Friday in December because of the holidays)  Double Header
Friday, January 31st  Four presentations!
Friday, February 28th  TBD
Friday, March 27th   TBD
Friday, April 24th   TBD
Friday, May 29th  ?? TBD
Bring your appetite (for food, networking and learning) and plenty of business cards to Wisconsin Business Owners events at Thunder Bay Grille.