Movement Means Money
   Wisconsin Business Owners Special Morning Workshop 
by Lynda Knudtson
Movement Means Money.
Do you find you don't have the energy to finish everything you need to do in a day?
Do you have a little brain fog during the day?
Has the doctor told you your "numbers are off", but you have no time to fix them?
As a business owner you know you can't be everywhere, but wouldn't you like to have the physical and mental energy to get more down? More energy and better health can help your business and your life.
Business owners spend a lot of time on the business, but not much time on the owner/themselves. Lack of physical energy and mental clarity rob us of a very precious commodity. Time!
During our time together I will explain several reasons why you should invest 30 minutes a day moving your body. I will also share tips on how a busy business owner can make the most of those precious 30 minutes of physical activity.
If you are interested in learning how Movement Means Money – what the return on investment of 30 minutes of physical activity is – then join us and discover how to become more physically energized and mentally clearer.  M
Please register to attend this special morning session on Sept 29th. RSVP at https://www.meetup.com/wisconsin-business-owners/events/243384190/  Also, if you plan to attend Lunch and Learn on Sept 29th, you will need to register for it as well.  Each event has its own registration and payment process.
Meet Our Expert: Lynda Knudtson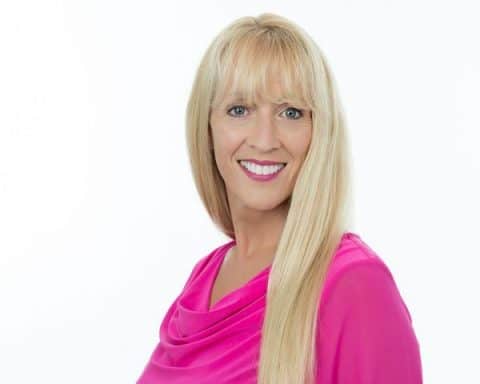 Lynda has been in the fitness industry for over 25 years as an instructor, personal trainer, and public speaker.  She holds a BS in Sports and Fitness Management from UW-Parkside and holds certifications through ACSM, ACE, and the Cancer Exercise Training Institute. Over the past  25 years, Lynda has worked with Parkinson's patients, cancer survivors, athletes, weekend warriors, and people who just want to squeeze a little more out of life.
Lynda recently traveled on mission trips to Cuba and the Dominican Republic. Both were unique experiences in outreach and construction. She learned a great deal about the different cultures and lifestyles in each country and met some amazing people.
Lynda's goal is to help everyone she meets to understand they can achieve a healthy life and a healthy body, which gives them the freedom to accomplish so much more than they currently do.
Contact Information: Lynda Knudston
Direct Email: lyndafit11@gmail.com
Direct Dial: 262-672-9955

***Come Join Us!***
RSVP at https://www.meetup.com/wisconsin-business-owners/events/243384190/
Click on the "I'm going box" to start your registration now.
You will be able to reserve your seat to network with other authentic relationship builders. Bring plenty of business cards and brochures to share!
*** ITINERARY Friday, Sept. 29, 2017 *** 
9:30 Registration, Full Coffee Bar / Open Networking
10:00 am: Welcome & Introduction
10:50 am: Completion & Open Networking*

* Open Networking will continue at 11 am for everyone registered.
Come Join Us!   Remember, Movement Means Money!
RSVP at https://www.meetup.com/wisconsin-business-owners/events/243384190/
***SPEECHES MAY BE VIDEOTAPED or PHOTOGRAPHED***
Your attendance at Wisconsin Business Owners means you may be shown on tape…and you're okay with that!
Please contact Keith or Maggie with suggestions or questions.
MEET OUR SPONSORS & ORGANIZERS:
Earl Smith, Consultant / Legal Shield
Stacy Kaat of Stacy Kaat Photography
She makes YOU look like a million!
Mark Mullarky of Mullarky Business Systems! From 1-50 PCs,  Mark is your man for Computers and Computer Networks.  Learn more at http://www.MBSWI.com
Maggie Mongan of Brilliant Breakthroughs, Inc. Rocks!
Check out over 800 blog posts to simplify your business's
profitability at http://www.BrilliantBreakthroughs.com
Ron Chandler of Summit Investment Management, Ltd.
http://www.suminvest.com
Lucas J. Robak of Skillset Life Coaching, LLC
http://www.LucasRobak.com
and our newest Organizer, Tamara Burkett  Enjoy Travel Tips, Discounts
and Travel Incentive programs at https://www.TamaraBurkett.com
— Thank you to our Organizers! —
Jamie Shibley, Creator & Curator of https://theCardcierge.com
Jennifer at http://www.MainStreetFraming.com in Lannon – Frame Your Awesomeness!
Gail Yaeger, Chief Flight Attendant at https://www.DoveCelebration.com
Gerard I. "Jerry" Schritz, Phone and Public Address Design, Sales, Installation & Repair at https://www.Intelegist.com
—-Thank you to our sponsors!—-
You can always get in touch with Maggie & me through the
"Contact Organizer" link on Meetup:
http://www.meetup.com/wisconsin-business-owners/suggestion/
Regards,
Keith Klein
Organizer, Wisconsin Business Owners
Owner, OnYourMark, LLC
http://www.OnYourMark.com
Google Phone: 262-820-8201
Author of WebForging, A Practical Guide to the Art of Forging Your Web Presence
http://WebForging.com  This 242-page guide is written in non-geek speak especially for small business owners. Copies are available for $20 if Keith signs yours at the event!
p.s.: Link up with us on LinkedIn ~
https://www.linkedin.com/groups?home=&gid=1795298
Our focus moving forward is to extend the value of the enhanced relationships engendered in our Wisconsin Business Owners Group, in person and online. Extend the value of your deepening relationships at our LinkedIn Wisconsin Business Owners Group.
Find and follow (and re-tweet) us @WisOwners at Twitter!
Like us on Facebook at
https://www.facebook.com/Wisconsin-Business-Owners-170246793991/
Add us to your Circles at Google Plus:
https://plus.google.com/+Wisowners-meetup/
Come Join Us!***
RSVP Now at https://www.meetup.com/wisconsin-business-owners/events/243384190/
https://www.meetup.com/wisconsin-business-owners/messages/boards/thread/49868680
PLEASE NOTE: WE'RE ENTERING THE OFFICE TOWER ON THE LEFT SIDE OF THE BUILDING.
1025 South Moorland, 1st Floor (Enter, turn left, people to greet you!)