Landing Pages: Conversions & Growing Your Online Business
Learn about Landing Pages at the Wisconsin Business Owners Lunch & Learn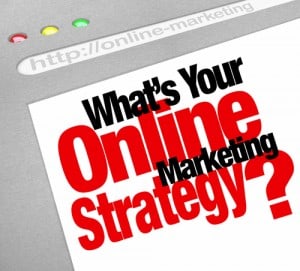 RSVP at http://www.meetup.com/wisconsin-business-owners/events/228288981/
Friday, February 26, 2016
to
1005 S Moorland Road, Brookfield, Wisconsin
just south of I-94
Brookfield, WI (edit map)
Landing Pages: Generating Conversions & Growing Your Online Business
By Geoff Myers
-Is your website generating specific, measurable business results?
-Are you tracking its performance?
-Is your website acting as a highly focused, efficient marketing tool for selling your products/services?
-Is your website consistently generating new conversions for your business (e.g. leads, sales, signups, etc.)?
-Do you have valuable content and resources that your target market would find useful and relevant?
-Have you designed and developed a digital marketing plan and robust sales funnel for your business?
Landing pages are a powerful marketing and sales tool, and are a critical component of any digital marketing and sales strategy. Effective landing pages generate leads, signups, sales, and other conversions for your business.
Good landing pages offer highly focused, relevant, valuable content for free which users receive in exchange for sharing their email addresses. By gathering email addresses from people who have actively expressed interest in your content offer, you can build a highly targeted email marketing list of warm leads. By continuing to provide valuable information to your email subscribers over time, your leads are nurtured into sales opportunities. This is done by building their trust, establishing yourself as an authority within your field or speciality, and earning their respect – and in turn – their business.
If you are interested in driving new leads and increased sales from your website and email list, then join us to learn how to plan, design, develop, and test landing pages that generate measurable results for your business.
Meet Our Expert:  Geoff Myers
Geoff Myers is an experienced, data-driven problem solver in digital marketing. For more than ten years, Geoff has been empowering small and medium-sized businesses by boosting their web presence. He can do the following – and more – for your company or organization:
– Increase social engagement with your target audience
– Optimize your website conversion rates and generate more leads
– Grow your online business by increasing e-commerce sales and revenue
Do you have a digital marketing problem that you need solved? Reach out to Geoff, and he will help you develop a personalized solution for your business problem.
About SimDex:
SimDex LLC is a small, agile digital marketing firm specialized in consulting, strategy, and web design and development. We build custom websites and web applications for small to medium-sized businesses, primarily in the Upper Midwest of the United States.
Founded in 2004, we have more than 11 years of experience designing, developing, managing, and marketing over 100 client websites. We empower our clients by boosting their online presence and profits through higher conversion rates on landing pages, increased engagement on social media, better search engine optimization (SEO), and more.
Our bottom line is to help small and medium-sized companies and organizations grow and thrive through the effective, efficient use of the internet and technology.
Geoff Myers, President & CEO of SimDex LLC
www.simdex.org
651.247.8170 | 414.455.6675
Wisconsin Business Owners Lunch & Learn
RSVP at http://www.meetup.com/wisconsin-business-owners/events/228288981/
***ITINERARY Friday, February 26, 2016***
11:15 – MEET AND GREET – OPEN NETWORKING
This is the start of the Lunch & Learn…
early arrival allows more open-networking time.
We encourage you to meet many during this time.
12:00 (Noon) – All-You-Can-Eat Buffet, including Salad Bar!
Network with great Business Owners and build strong
relationship at your table while Lunching.
12:40 Learning Presentation
12:40 – Speaker Introduction
12:45 – Speaker Presentation
1:30 – End… or stick around to build relationships!
***SPEECHES MAY BE VIDEOTAPED or PHOTOGRAPHED***
Your attendance at Wisconsin Business Owners means you may be shown on tape…and you're okay with that! Please contact Keith or Maggie with suggestions or questions.
Join us – RSVP now!
MEET OUR SPONSORS & ORGANIZERS:
Mark Mullarky of Mullarky Business Systems! From 1-50 PCs,  Mark is your man for Computers and Computer Networks.  Learn more at http://www.MBSWI.com
Maggie Mongan of Brilliant Breakthroughs, Inc. Rocks!
Check out over 700 blog posts to simplify your business's
profitability at http://www.BrilliantBreakthroughs.com
Greg Adlington of Next Gen Commercial Capital, LLC
http://www.NextGenCC.com
Ron Chandler of Summit Investment Management, Ltd.
http://www.suminvest.com
Lucas J. Robak of Skillset Life Coaching, LLC
http://www.LucasRobak.com
George Schroeder, 3rd Generation Custom Home Builders
http://www.SchroederBuilders.com
Karin Conway of KMC Marketing, LLC
http://KMCmkt.com
—-Thank you to our sponsors!—-
PLEASE JOIN US – Wisconsin Business Owners Lunch & Learn
RSVP NOW at http://www.meetup.com/wisconsin-business-owners/events/228288981/
*********
You can always get in touch with Maggie & me through the
"Contact Organizer" link on Meetup:
http://www.meetup.com/wisconsin-business-owners/suggestion/
Regards,
Keith Klein
Organizer, Wisconsin Business Owners
Owner, OnYourMark, LLC
http://www.OnYourMark.com
Google Phone: 262-820-8201
Author of WebForging, A Practical Guide to the Art of Forging Your Web Presence
http://WebForging.com  This 242 page guide is written in non-geek speak especially for small business owners. Copies are available for $20 if Keith signs yours at the event!
p.s.: Link up with us on LinkedIn ~
https://www.linkedin.com/groups?home=&gid=1795298
Our focus moving forward is to extend the value of the enhanced relationships engendered in our Wisconsin Business Owners Group, in person and online. Extend the value of your deepening relationships at our LinkedIn Wisconsin Business Owners Group.
Find and follow (and re-tweet) us @WisOwners at Twitter!
Like us on Facebook at
https://www.facebook.com/Wisconsin-Business-Owners-170246793991/
Add us to your Circles at Google Plus:
https://plus.google.com/+Wisowners-meetup/
Join Our Wisconsin Business Owners Lunch & Learn
RSVP Now at http://www.meetup.com/wisconsin-business-owners/events/228288981/