How Your Authentic Self Sells You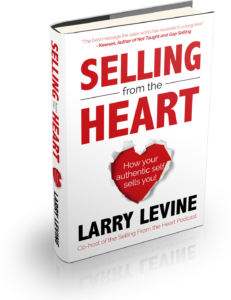 Trust provides the foundation for sales success.
Our results are directly affected by our ability to build trust quickly and sustain it over time.
In our time together, you will discover the Selling from the Heart Trust Equation and how to apply this to enhance your sales success.  When you build trust you enhance pipeline velocity.  When you bring your authentic self this then becomes the multiplier.
Our Presenter:  Selling from the Heart Author Larry Levine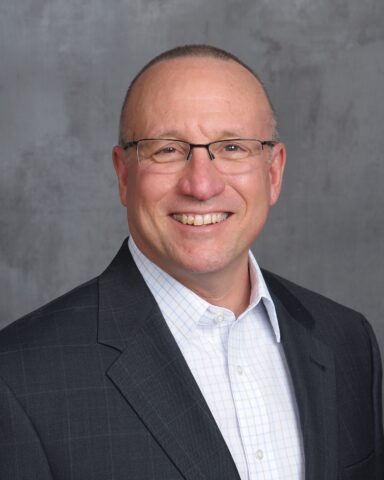 With 30 years of in-the-field sales experience within the B2B technology space, he knows what it takes to be a successful sales professional.
In a post-trust sales world, Larry Levine helps sales teams leverage the power of authenticity to grow revenue, grow themselves and enhance the lives of their clients.
Larry has coached sales professionals across the world, from tenured reps to new millennials entering the salesforce. They all appreciate the practical, real, raw, relevant, relatable and "street–savvy" nature of his coaching. Larry is not shy when it comes to delivering his message.
Larry is leading a revolution and a movement of authenticity, integrity, and substance in the sales profession.
Larry believes people would rather do business with a sales professional who sells from the heart as opposed to a sales rep who is an empty suit.
GET YOUR  COMPLIMENTARY SIGNED COPY
Discover the book that's sparking a revolution of authenticity in the sales profession!
Just pay shipping and handling.
Click here for Orders inside the USA
Click here for International Orders
https://www.facebook.com/larry.levine.1992
https://www.instagram.com/larry1levine/
https://www.linkedin.com/in/larrylevine1992/
Our Presentation
Date:  Friday, September 30th           Location: Zoom, Virtual Presentation,
Time:   9:20 am to 10:30 am                             courtesy of Zoom Concierge Tamara Burkett
Agenda:
9:20 to 9:25       Sign-In
9:25 to 9:30       Welcome & Intro
9:37                     Speaker Introduction by Co-Organizer Maggie Mongan
Larry Levine, best-selling author of Selling from the Heart
9:40 to 10:00      Program:  How Your Authentic Self Sells You
10:00 to 10:10     Program Q & A
10:11 to 10:14       Tutorial:  Free Membership Page at WisOwners.com
10:15 to 10:20      Coming Events
10:21 to 10:30      Breakout Rooms for 30-second commercials & networking
Cost:  Free to Wisconsin Business Owners