Wisconsin Business Owners Members pass 1,200
We passed the 1,200 Wisconsin Business Owners Members mark on Friday, February 12, 2016!
That's 33% growth Since September 4, 2015 – just over 5 months!
Kudos to the speakers, organizers, sponsors and members!
We've gone over 250 followers on LinkedIn after a concerted effort last year.  Find us on many social sites that follow.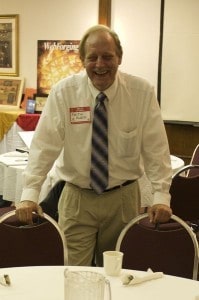 Regards,
Keith
mobile: 262-853-7900
keith …at..OnYourMark.com
http://www.meetup.com/wisconsin-business-owners/ << for RSVPs
http://wisowners.blogspot.com/
https://www.diigo.com/user/WisOwners
https://del.icio.us/wisownershttps://www.facebook.com/pages/Wisconsin-Business-Owners/170246793991 ttps://plus.google.com/+Wisowners-meetup/https://www.instapaper.com/u
https://kippt.com/WisOwners
https://www.linkedin.com/groups/1795298
http://wisowners.livejournal.com/
http://www.plurk.com/wisowners
https://www.pinterest.com/wisconsinb/wisowners/
http://www.scoop.it/t/wisowners/
http://www.stumbleupon.com/stumbler/WisOwners
http://wisowners.tumblr.com/
p.s.: Please contact us with your suggestions and questions for and about Wisconsin Business Owners.
NOTE  July 23, 2021 Update:
We're now over 2,700 Members and growing!  Especially promising since we grew by a couple of hundred members during the pandemic despite not holding an event in seventeen months!
The Wisconsin Business owners site is going strong, too!  We easily rank in the top two (2) percent of all the websites in the world in terms of traffic to our site (a combination of unique visitors, return visitors, and pages viewed per visitor).  All the more reason to build a great back link to your business, and add your featured Member Profile to our list of members at WisOwners.com!
Please subscribe to our blog posts here on the site, and contact Keith Klein with suggestions and questions anytime!