Generational Shift – What Does it Mean to Your Business?
By Brad Herda
Generational shift – we have all heard the news stories, media reports, and have our own experiences and biases for every generation. The issue is no matter what you think as a Business owner, the generational shift will impact you and your business.
It will not matter if you are the CEO of a Fortune 500 company or a Small Business with no employees. The shift in the market will impact you. So, the question is what does this mean for your business?
In this interactive workshop we will look at the 6 generations in the workforce through your experiences. Work to create impactful understanding of each generations needs and desires through your words. We will then work to understand the dynamics of communication across the generations. If you have employees, 1099's or strategic business partners, knowing how to better communicate across generations will be a critical component to your business's success.
At the conclusion of our event we will have created an opportunity for looking at your employees and business partners in a different light. As an avid golfer the following is so true "A bad attitude is worse than a bad swing." — Payne Stewart. We need to ensure we have the proper attitude for every generation we work with.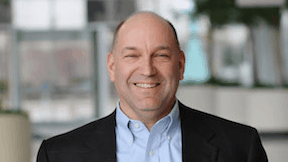 MEET OUR EXPERT: BRAD HERDA 
Brad Herda is a Certified FocalPoint Business Coach and has spent his life learning how things work including people. He has over 200 hours of behavioral and communication training from Northwest Partners Inc. while with Bucyrus International. Brad has been required to build teams, develop suppliers, and be part of one of Caterpillar's largest integrations after the acquisition of Bucyrus in 2011. At the root of all his success has been communication and being aware of other's perspectives. He has been a FIRST Robotics Mentor at Sussex Hamilton for 8 years and has seen how communication has changed across generations firsthand. Communication is one of the foundational elements Brad works on his client with as it is foundational to an origination's culture and setting up expectations and accountability.
BRAD HERDA'S CONTACT INFORMATION:
Direct Dial: 414.852.4224
Email: Bherda (at) FocalPointCoaching (dot) com
Website: www.bradherda.focalpointcoaching.com
Linkedin: https://www.linkedin.com/in/brad-herda/
Come Join Us!***
RSVP at https://www.meetup.com/wisconsin-business-owners/events/265157113/
Click on the "I'm going box" to register now.
You'll reserve your seat to network with other authentic relationship builders. Bring plenty of business cards and brochures to share!
***ITINERARY Friday, Oct 25, 2019***
9:00 Registration & Open Networking. Full Coffee Bar, including juice, water and bakery included
9:30 Presentation by Brad Herda
11:00 Open Networking for an hour, followed by our
Lunch & Learn at Noon:
Learn how the new tax laws impact Your Business
register separately at
https://www.meetup.com/wisconsin-business-owners/events/265155447/
Thanks to our Organizers & Sponsors:
Tamara Burkett https://www.wisowners.com/members/tamara-burkett-selassie-enterprise/
Ron Chandler https://www.wisowners.com/members/ron-chandler-summit-investment-management-ltd/
Maggie Mongan https://www.WisOwners.com/members/maggie-mongan-brilliant-breakthroughs-inc/
Mark Mullarky https://www.wisowners.com/members/mark-mullarky-mullarky-business-systems/
MIke Raber https://www.wisowners.com/members/mike-raber-micro-business-corporation/
Sponsors:
Jamie Shibley https://www.wisowners.com/members/jamie-shibley-the-expressory/
Dave Walter https://www.wisowners.com/members/dave-walter-tite-spot-welders-inc/
Gerard I. "Jerry" Schritz  Paging Design, Telephone Systems, Consulting, Installation, Service & Repair
at https://www.intelegist.com/
Frame Your Awesomeness with Jennifer Bartelt at https://www.mainstreetframing.com/
***SPEECHES MAY BE VIDEOTAPED or PHOTOGRAPHED***
Your attendance means you accept being shown on tape +/or in photos.
Regards,
Keith Klein
Owner, OnYourMark, LLC
https://www.OnYourMark.com
Organizer, Wisconsin Business Owners
https://www.WisOwners.com < Register & Create Your Free Profile today
Author, WebForging, https://www.webforging.com/
A Practical Guide to the Art of Forging Your Web Presence
Phone: 262-853-7900
keith@OnYourMark.com
Come Join Us!***
RSVP at https://www.meetup.com/wisconsin-business-owners/events/265157113/
Click on the "I'm going box" to register now.
Lunch & Learn at Noon:
Learn how the new tax laws impact Your Business
register separately at
https://www.meetup.com/wisconsin-business-owners/events/265155447/