Extended Evernote Workshop – Discounted for Wisconsin Business Owners!
We are excited to offer you (and any friends or co-workers) a special Evernote workshop training opportunity to learn how to utilize the amazing productivity and organizing tool: Evernote. In January Dave Rebro, who is a Certified Evernote Consultant, introduced us to Evernote during a special morning workshop. About 30 attendees raised their hands for additional professional training… and voila! Register at the link below and secure your seat to your Evernote Jump Start!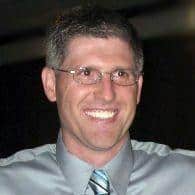 Here's Dave's Evernote Workshop invitation to you:

Hi Wisconsin Business Owners,
I am reaching out to you because you attended the "Get Organized with Evernote in 2017" WisOwners Meetup morning workshop on January 27th.  At the end of that workshop, many of you requested a hands-on workshop to help you 'Jump Start' your use of Evernote.
[Note: The special morning workshop earned '5-Stars' across the board!  Check out the reviews at https://www.meetup.com/wisconsin-business-owners/events/235961506/ ]
Friday, April 7th

, from

9am to Noon
at Ottawa University Brookfield Campus (just west of Brookfield Square)…very close to where we meet for Wisconsin Business Owners Meetup morning workshop.
This workshop provides business professionals a jump start to setting up and using Evernote's desktop and mobile app, as well as the online edition of Evernote.  In addition to providing an overview of Evernote's key features and functions, you'll learn the four main organizing pillars of Evernote and how to best use them for business and personal life. Plus, I'll share some great bonus items with you too!
To learn more about this Evernote workshop, what you will learn, workshop FAQ's, your (and a friend too) discounted price, how to register and prepare, and get directions, please visit:
Evernote Jump Start Hands-On Workshop
Please reach out to me with any questions regarding this workshop or Evernote.
I look forward to helping you get a jump start to organizing your business and life with Evernote!
To Your Success!
Dave Rebro,
Evernote Certified Consultant
PS…I invite you to share this with a friend, team member, or associate (the discount pricing applies to them as well).  Just have them register through the above link.
All Wisconsin Business Owners and their friends and associates qualify for the Wisconsin Business Owners discount for this Evernote Workshop! Evernote Jump Start Hands-On Workshop