Wis Business Owners Lunch & Learn –
Don't Let Stress Affect Your Bottom Line: Learn How to Thrive in Any Environment
Presented by Dr Tony Piparo

Is stress affecting your bottom line? Would you like to thrive and not just survive? If so, this may be a life-altering presentation!
– Do you constantly worry about your business?
– Do you experience difficulty controlling your thoughts and emotions or do you just suck it up?
– Do you make poor decisions when you get stressed or anxious or do you find it difficult to make decisions?
Stress is not the problem, it's our reactions to it that causes problems.
Understanding how stress affects us emotionally, physically, psychologically, and behaviorally is the first key to improving your reactions to stressful situations. We have the power to transform those reactions that work against us into responses that help us thrive.
During our time together, you will learn:
1. How and why stress triggers your fight-or-flight reflex.
2. How fight-or-flight effects undermine your ability to function in modern day society.
3. Simple, powerful, and scientifically proven techniques that take you out of stress and puts you into a state of peak efficiency.
4. How to put yourself into a state of peak performance just by snapping your fingers.
If you're ready to favourably impact your bottom line, join us and learn more!
Reserve your seat now for January 26th's Lunch & Learn!  Join us!  RSVP at:
https://www.meetup.com/wisconsin-business-owners/events/246122916/
If you'd like to join us for the Fast Pitch Networking – Special Morning Session, you'll need to register for that separately at https://www.meetup.com/wisconsin-business-owners/events/245726476/
MEET OUR STRESS /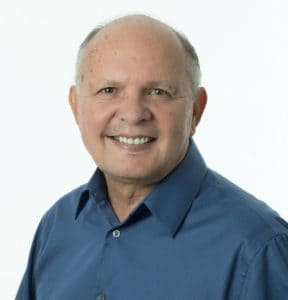 PEAK PERFORMANCE EXPERT:
DR. TONY PIPARO
Dr Tony Piparo is an internationally recognized speaker, author, and coach. He works with athletes and business professionals afflicted with performance anxiety, students suffering from test anxiety, and everyday people struggling to make it through their hectic, demanding, and faced-paced lives. He has spent his entire adult life learning, teaching, and helping others thrive regardless of their past histories or present circumstances. His credentials include:
· BS in Chemistry and Math
· MS in Education
· PhD in Performance Psychology
He also earned the American Psychological Association's Dissertation of the Year Honors for his work on Concentration and performance under duress. Because of a personal tragedy he has joined forces with the American Foundation for Suicide Prevention and Mental Health America of Wisconsin to reduce the incidence of depression and suicide. Additionally, Tony is looking for health professionals, schools, churches, and businesses interested in helping him in his mission.
DR. TONY PIPARO'S CONTACT INFORMATION:
Tony can be reached at tony (at) thepeaksolution (dot) com or 414 366 0469.
Learn More: http://www.thepeaksolution.com/
***Come Join Us!***
RSVP at:  https://www.meetup.com/wisconsin-business-owners/events/246122916/
Reserve your seat to network with other authentic relationship builders. Bring plenty of business cards and brochures to share!
***ITINERARY Friday, January 26, 2018***
11:00 – MEET AND GREET
OPEN NETWORKING BEFORE LUNCH
This is the start of the Lunch & Learn…
early arrival allows more open-networking time.
We encourage you to meet many during this time.
12:00 (Noon) – All-You-Can-Eat Buffet & Salad Bar!
Network with great Business Owners and build strong
relationships at your table while Lunching.
12:30 to 12:37 – Break for seconds, then settle in…
12:37 – Keith's Minute
12:40 – Speaker Introduction
12:45 – Speaker Presentation: Dr. Tony Piparo
1:15 – END / Prize Drawings
1:25 – End… or stick around to build relationships!
***SPEECHES MAY BE VIDEOTAPED or PHOTOGRAPHED***
Your attendance at Wisconsin Business Owners means you may be shown on tape…and you're okay with that!
We're back in the main hotel ballrooms!
Enter the Main Hotel Lobby
Best Western Premier Milwaukee-Brookfield Hotel & Suites
1005 South Moorland Road, Brookfield, Wisconsin 53051
Signs in the Lobby & People to Greet You!
***Come Join Us!***
RSVP at:  https://www.meetup.com/wisconsin-business-owners/events/246122916/
MEET OUR SPONSORS & ORGANIZERS:
Earl Smith  https://www.linkedin.com/in/earl-smith-64586641
Consultant / Legal Shield
Stacy Kaat of Stacy Kaat Photography  http://www.StacyKaat.com
She makes YOU look like a million!
Mark Mullarky of Mullarky Business Systems! From 1-50 PCs, Mark is your man for Computers and Computer Networks. Learn more at https://www.MBSWI.com (
Maggie Mongan of Brilliant Breakthroughs, Inc. Rocks!
Check out over 800 blog posts to simplify your business
https://www.BrilliantBreakthroughs.com
Ron Chandler of Summit Investment Management, Ltd.
http://www.suminvest.com
and our newest Organizer, Tamara Burkett
See https://www.TamaraBurkett.com and enjoy travel insights and savings!
— Thank you to our Organizers! —
Our newest Sponsor, a WisOwners regular, is Jamie at http://www.TheCardcierge.com ~ offering busy professionals a convenient greeting card service to make sure they are prepared for every special occasion. Tell us what you need and we curate beautiful handmade cards to match.
Jennifer at http://www.MainStreetFraming.com in Lannon – Frame Your Awesomeness!
Gail Yaeger, Chief Flight Attendant at https://www.DoveCelebration.com
Gerard I. "Jerry" Schritz, Phone and Public Address Design, Sales, Installation & Repair at https://www.Intelegist.com (https://www.intelegist.com/)
Nathan Klein is a great source for Lawn Care & Landscaping services.
Find him at http://www.PatriotLCL.com
And get your barbeque on with Ben Houle of http://www.ButchersCatering.com !
—-Thank you sponsors!—-
Regards,
Keith Klein
Organizer, Wisconsin Business Owners
Owner, OnYourMark, LLC
http://www.OnYourMark.com
Google Phone: 262-820-8201
Author of WebForging, A Practical Guide to the Art of Forging Your Web Presence
http://WebForging.com This 242 page guide is written in non-geek speak especially for small business owners. Copies are available for $20 if Keith signs yours at the event!
p.s.: Link up with us on LinkedIn ~
https://www.linkedin.com/groups?home=&gid=1795298
Our focus moving forward is to extend the value of the enhanced relationships engendered in our Wisconsin Business Owners Group, in person and online. Extend the value of your deepening relationships at our LinkedIn Wisconsin Business Owners Group.
Find and follow (and re-tweet) us @WisOwners at Twitter (https://www.Twitter.com/WisOwners)!
Like us on Facebook at
https://www.facebook.com/Wisconsin-Business-Owners-170246793991/
Add us to your Circles at Google Plus:
https://plus.google.com/+Wisowners-meetup/
***Come Join Us!***
RSVP NOW at:  https://www.meetup.com/wisconsin-business-owners/events/246122916/
If you'd like to join us for the Fast Pitch Networking – Special Morning Session, you'll need to register for that separately at https://www.meetup.com/wisconsin-business-owners/events/245726476/