Diversity: It Isn't Just for Big Business Anymore
By Susan McCuistion
– Are you confused by all the mythology around Diversity and Inclusion (D&I) – myths like, "Diversity is only about non-majority people," and "Diversity is a win/lose proposition"?
– Does your growing business suffer from "diversity debt"?
– Have you ever wondered, "Why can't we all just get along?"
As a small business owner, if you think, "Diversity and inclusion don't apply to me. It's only for big businesses," you're wrong. The practice of Diversity & Inclusion (D&I) applies to everything we do – from internal processes and procedures to interactions with clients to customer sales and interacting within our communities.
Navigating the complexities of D&I can be daunting. It's easy to be afraid of saying or doing the wrong thing, but avoiding D&I isn't a solution. Businesses often "do diversity" because it's the "right" thing. The truth is, it's the only thing. When we look at diversity broadly – the influences, experiences, and education that create our unique perspectives in the world – it becomes obvious diversity is a part of every interaction we have. Not only do diversity and inclusion permeate every area of our lives, but both are essential to building a successful, thriving business.
If you're interested in connecting to clients, customers and employees in a more meaningful way, then join us to learn how to begin building a more inclusive business culture.
MEET OUR DIVERSITY EXPERT SUSAN MCCUISTION: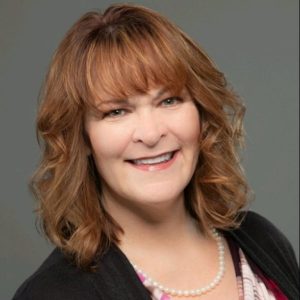 Susan McCuistion is a cultural practitioner and creator of Compassionate Diversity®, which integrates concepts from the fields of intercultural competence, emotional intelligence, leadership, neuroscience, and more into powerful tools for change. Compassionate Diversity® uses three interrelated concepts – Comprehension, Connection, and Compassion – to help build empathy and create an action plan for addressing the historic and systemic issues that are a part of our current world.
Susan offers 25 years of human resources consulting and training experience, together with specialty skills in national culture and subculture, and diversity best practices.
Susan McCuistion's Contact Information:
Website: susanmccuistion.com
Email: Susan (at) daionellc.com (dot) com
Phone: 847-400-4181
***Come Join Us!***
RSVP AT https://www.meetup.com/wisconsin-business-owners/events/255251690/  Click on the "I'm going box" to register now.  You'll reserve your seat to network with other authentic relationship builders. Bring plenty of business cards and brochures to share!
***ITINERARY Friday, October 26, 2018***
11:00 AM – MEET & GREET
OPEN NETWORKING BEFORE LUNCH
This is the start of the Lunch & Learn…
early arrival allows more open-networking time.
12:00 (Noon) – All-You-Can-Eat Buffet & Salad Bar!
Network with great Business Owners and build strong
relationships at your table while Lunching.
12:30 to 12:37 – Break
12:37 – Keith's Minute
12:40 – Speaker Introduction
12:45 – Speaker Presentation: Susan McCuistion
1:15 – Prize Drawings
1:25 – End… or stick around to build relationships!
***SPEECHES MAY BE VIDEOTAPED or PHOTOGRAPHED***
Your attendance means you accept being shown on tape.
Join us!  RSVP Now at https://www.meetup.com/wisconsin-business-owners/events/255251690/ 
SPONSORS

Jennifer at https://www.MainStreetFraming.com in Lannon – Frame Your Awesomeness!
Gail Yaeger, Chief Flight Attendant at https://www.DoveCelebration.com
Gerard I. "Jerry" Schritz, Phone and Public Address Design, Sales, Installation & Repair at https://www.intelegist.com/
Nate Klein, Patriot Lawn Care & Landscaping services
https://www.patriotlcl.com
And get your barbeque on with Ben Houle of https://www.ButchersCatering.com
Last, and certainly NOT least:  Jamie Shibley helps you show your gratitude with class!
Check out some of her offerings at http://www.theCardcierge.com
—-Thank you sponsors!—-
Check out our Wisconsin Business Owners ORGANIZERS
Regards,
Keith Klein
Owner, OnYourMark, LLC
https://www.OnYourMark.com
262-853-7900
p.s.:  Your suggestions and questions are welcome.  Join us!  RSVP Now at https://www.meetup.com/wisconsin-business-owners/events/255251690/