Boost YOUR Blogging Expertise Today:
Start-up, Clean-up, or Step-up YOUR Blogging Efforts
by Maggie Mongan, Master Business Coach
Are you Blogging for YOUR Business?
Do you know why Business Blogging is effective marketing?
Are you applying the Blogging Essentials?
This will be a high content presentation to guide you with your blogging efforts. Stop under-utilizing your blog's capability! Blogging can intrigue, engage, and attract customers. Blogging is free and vital to YOUR Business's Success.
We will guide you through these take-aways:
-Discover YOUR Business's Blog's purpose.
-Learn how blogging fits into YOUR marketing mix.
-Detect how to build an appropriate template for YOUR blog's posts.
-Discern how to build YOUR message and credibility in YOUR Marketplace.
-Find out what the leading experts are saying about blogging essentials and a new trend to help you with a blogging power-move.  FYI: Unknowingly, Maggie's been doing it for years!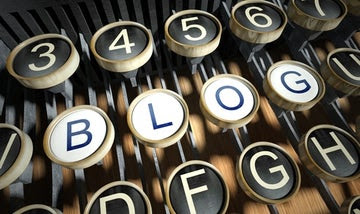 BONUS 1: Maggie will be answering as many questions as Wisconsin Business Owners asked about blogging over the past month.
BONUS 2: Access to Maggie's e-book of "Blogging Wisdom".
Join us if: You're not sure where to begin, how to clean-up, or even step-up your marketing efforts via Blogging efforts. We'll help you simplify showcasing YOUR Business.
It may be much easier than you think.
Meet Our Expert: Maggie Mongan, Master Business Coach
Maggie Mongan is the founder of Brilliant Breakthroughs, Inc., a business coaching firm serving small to medium businesses to improve their performance. She guides Business Owners to slow down and define their business's Purpose, Vision, and Mission. Then she helps them to quickly take right actions to grow their business upon this fertile soil. Why does Maggie do this work? She wishes someone would have offered this when she was trying to figure out how to build her business!
Maggie is a prolific business blogger.
She's dedicated to blogging because she knows it's a powerful tool to get her message out. She utilizes blogging to showcase her business's expertise to intrigue, attract, engage, and convert followers into customers.Maggie has written approximately 700 blog posts.Each is a high quality training or coaching post filled with simplified strategies and practical tips for all business owners to Start-UP, Clean-UP, or Step-UP their business's success. She believes that blogging is the best tool for showcasing a Business's expertise and sharing its message with the world.
Directly Contact Maggie Mongan:
262-716-7750
http://www.BrilliantBreakthroughs.com
(sign up for free blog)
LinkedIn: Maggie Mongan
Twitter: @BrilliantBlogr
Brilliant Breakthroughs, Inc.
Waterford, WI 53185
***Come Join Us!***
Join us!  RSVP now to network at to Boost YOUR blogging expertise!
http://www.meetup.com/wisconsin-business-owners/events/44156242/
Click on the "I'm going box" to start your registration now.
NOTE: If you want to also attending the Special Morning Session starting at 9:30am, you will need to register for each event individually.  You will be able to reserve your seat to network with authentic relationship builders.  Bring plenty of business cards to share!
***ITINERARY Friday, October 30, 2015***
11:15 – MEET AND GREET – OPEN NETWORKING
This is the start of the Lunch & Learn…
early arrival allows more open-networking time.
We encourage you to meet many during this time.
12:00 (Noon) – All-You-Can-Eat Buffet, including Salad Bar!
Network with great Business Owners and build strong
relationship at your table while Lunching.
12:40 Learning Presentation Begins
12:40 – Speaker Introduction
12:45 – Speaker Presentation
1:30 – End… or stick around to build relationships!
***SPEECHES MAY BE VIDEOTAPED
– Your attendance at   Wisconsin Business Owners means you may be shown on  tape…and you're okay with that!   Thanks to David Kocol of http://www.DavidKocol.com
Please contact Keith with suggestions or questions.
Join us – RSVP now!
MEET OUR SPONSORS & ORGANIZERS:
Mark Mullarky of Mullarky Business Systems! From 1-50 PCs,
Mark is your man for Computers and Computer Networks.
Learn more at http://www.MBSWI.com
Maggie Mongan
of Brilliant Breakthroughs, Inc. Rocks!
Check out about 700 blog posts  to simplify your business's
profitability quest – and see real blogging expertise at:
http://www.BrilliantBreakthroughs.com
Greg Adlington of Next Gen Commercial Capital, LLC
http://www.NextGenComCap.com
Videographer David Kocol of David Kocol, LLC
http://www.DavidKocol.com
George Schroeder, Schroeder Builders, LLC
3rd Generation Custom Home Builders
http://www.SchroederBuilders.com
Karin Conway of KMC Marketing, LLC
http://KMCmkt.com
—-Thank you to our sponsors!—-
Please Join us! Meet great people!  Gain blogging expertise!
RSVP now at http://www.meetup.com/wisconsin-business-owners/events/44156242/
********* You can always get in touch with Keith Klein through the
"Contact Organizer" link on Meetup:
http://www.meetup.com/wisconsin-business-owners/suggestion/
Our focus moving forward is to extend the value of the enhanced relationships engendered in our Wisconsin Business Owners Group, in person and online. Extend the value of your deepening relationships at our LinkedIn Wisconsin Business Owners Group. Details to be announced.
Find and follow (and re-tweet) us @WisOwners at Twitter
Join us!  Gain Blogging Expertise!  Enjoy great people!  RSVP Now at:
http://www.meetup.com/wisconsin-business-owners/events/44156242/
Please remember our special morning session, too!
Morning RSVP and info at
http://www.meetup.com/wisconsin-business-owners/events/222960050/
To visit Wisconsin Business Owners on Meetup.com, go here:
http://www.meetup.com/wisconsin-business-owners/