Advance Stalled Sales
by Kelli Sample
If you could close just one more sale each week, what would that mean to your business and income?
Why do people get stalled in their decision to work with you?
What do you have in common with those people that are stalled in their decision?
Every business owner experiences time where it feels like everyone in their pipeline is stalling for some reason or another. Learning just 3 simple ways to "release" the indecision of your prospects can make a huge difference to relieve the stress of stalled sales and help increase profits.
Discover how to identify if the prospect is actually interested or if they are just avoiding the 'no'. Learn and get ready to apply three ways to move prospects from "I don't know" to "Yes, let's get started!" How to create urgency without creating pressure. Learn how to know when to move on and regain your time and energy for those prospects that need your help!
Join us if you want to support your prospects in making better decisions.
ATTENDEE BONUS: If you want to have a repeatable, proven process for engaging and converting your prospects, you'll want to book a discovery session with me.
MEET OUR EXPERT: KELLI SAMPLE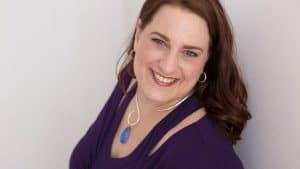 Kelli Sample is a sales and business strategist. She works with entrepreneurs, small businesses, and professionals to help them unleash their inner sales potential so they don't have to think about what to say next and just be present in the sales interactions.
Inspired and determined when she was told she could not sell because she was an Engineer, Kelli made the decision to learn how to become the best sales person she could be. After several years of sales success, Kelli was promoted to be one of 6 National Trainers for a high-end retailer of over 1,700 sales employees. Kelli developed and trained on several topics including sales skills, product knowledge, customer psychology, behavior profiling, and business systems. Kelli also worked as a sales trainer in Software-as a Solution Sales (SaS) redeveloping their sales training for their inside sales department.
CONTACT INFORMATION: KELLI SAMPLE
Kelli Sample, Sales and Business Strategist
www.kellisample.com
262-498-6022
Come Join Us! Advance Stalled Sales!***
Details, map & RSVP at https://www.meetup.com/wisconsin-business-owners/events/268521659/  You'll reserve your seat to network with other authentic relationship builders.  Bring plenty of business cards and brochures to share!
*** ITINERARY Friday, Jan 31, 2020 ***
9:15 – 11:00 Separate morning session – Info & RSVP at:
https://www.meetup.com/wisconsin-business-owners/events/268523112/
11:00 MEET & GREET
Registration & Open Networking for Lunch & Learn begins
12:00 (Noon)
Network with great Business Owners and build strong
relationships at your table while Lunching.  Great all-you-can-eat buffet!
12:25 to 12:31 – Break (Get seconds, dessert, etc.)
12:32 – Keith's Minute
12:34 – Speaker Introduction
12:35 – Speaker Presentation: Kelli Sample
1:25 – Prize Drawings
1:30 – End… or stick around to build relationships!
Thanks to our Organizers & Sponsors:
Tamara Burkett https://www.wisowners.com/members/tamara-burkett-tamara-burkett-consulting/
Ron Chandler https://www.wisowners.com/members/ron-chandler-summit-investment-management-ltd/
Maggie Mongan https://www.WisOwners.com/members/maggie-mongan-brilliant-breakthroughs-inc/
Mark Mullarky https://www.wisowners.com/members/mark-mullarky-mullarky-business-systems/
Mike Raber https://www.wisowners.com/members/mike-raber-micro-business-corporation/
Sponsors:
Jamie Shibley https://www.theExpressory.com
Dave Walter https://www.TiteSpot.com
Gail Yaeger https://www.DoveCelebration.com
Ben Houle https://www.ButchersCatering.com
Jennifer at https://www.MainStreetFraming.com
Gerard I. "Jerry" Schritz at https://www.Intelegist.com
***SPEECHES MAY BE VIDEOTAPED or PHOTOGRAPHED***
Your attendance means you accept being shown on tape.
Come Join Us! Advance Stalled Sales!***
Details, map & RSVP Now at https://www.meetup.com/wisconsin-business-owners/events/268521659/
9:15 – 11:00 Separate morning session – Info & RSVP at:
https://www.meetup.com/wisconsin-business-owners/events/268523112/
Regards,
Keith Klein https://www.wisowners.com/members/keith-klein-onyourmark-llc/
Owner, OnYourMark, LLC
https://www.OnYourMark.com
262-853-7900